Stay Cool and Stylish with the Instahut 3M Cantilever Outdoor Umbrella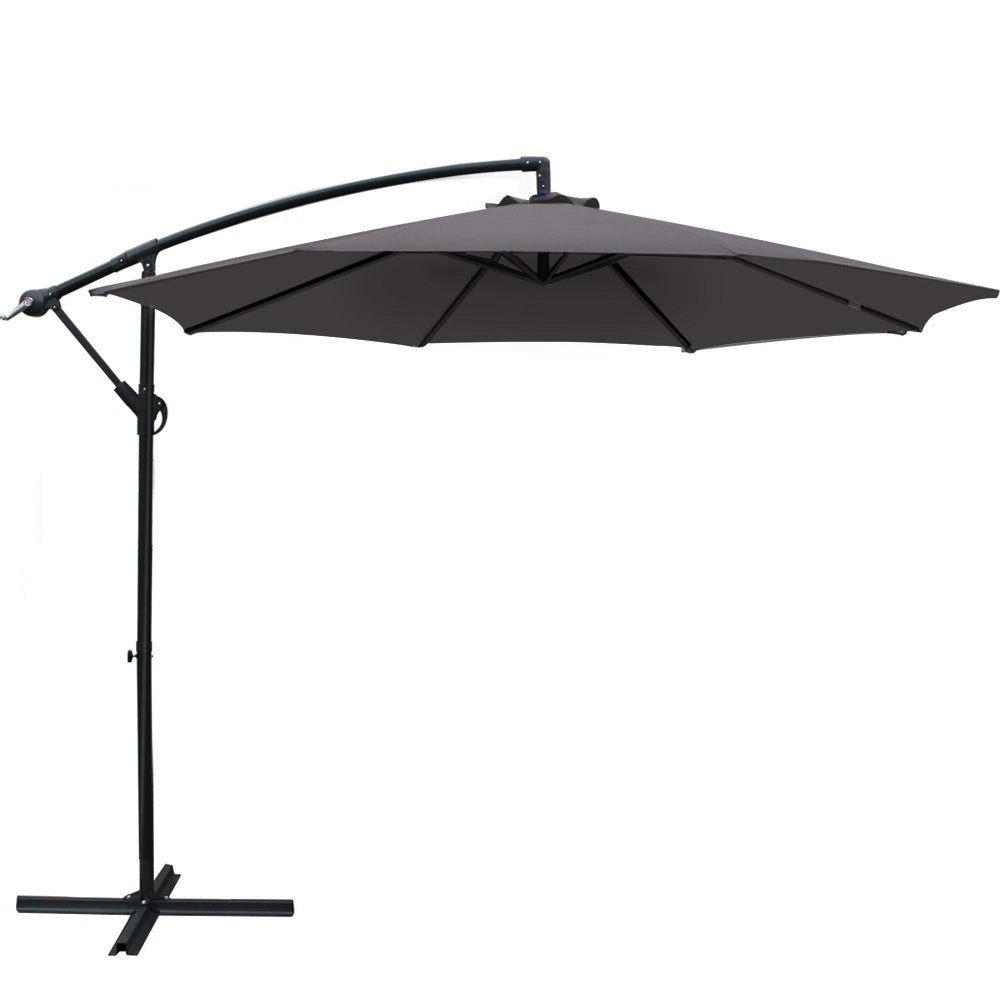 Introduction: Welcome to Outdoor Immersion, your one-stop shop for all things outdoor and adventure! The scorching sun can be a formidable foe during the peak of summer, but with the Instahut Outdoor Umbrella, you can soak up the sun while staying cool and protected. This elegant and functional cantilever umbrella is a must-have addition to your outdoor space, whether you're relaxing in your garden, at the beach, or on the patio. In this blog, we'll dive into the amazing features and specifications of the Instahut Outdoor Umbrella that's been flying off our shelves.
Features That Make the Instahut Outdoor Umbrella a Must-Have:
Side Post Design with Octagonal Canopy: The Instahut Outdoor Umbrella is designed with a side post, allowing you to maximise your shaded area without the obstruction of a centre pole. Its octagonal canopy is both aesthetically pleasing and practical, providing a generous 3-meter shade diameter.

UV50+ Protection: The Australian sun can be unforgiving, but this umbrella offers UPF 50+ protection. It's like having your personal shade that effectively blocks harmful UV rays, making it an ideal choice for those sunny escapades.

Water-Resistant and Wear-Resistant Polyester Canopy: The canopy is made of high-quality 180gsm polyester fabric that's not only water-resistant but also wear-resistant. No need to worry about unexpected rain showers or everyday wear and tear; this umbrella can stand up to all your adventures.

Durable Steel Construction: The umbrella's robust steel frame and eight steel rib supports provide outstanding stability and strength, ensuring that it can withstand windy conditions and the test of time.

Easy Open/Close Mechanism: The Instahut Outdoor Umbrella comes with a user-friendly cracking system for effortless open and close functionality. No more struggling with complicated mechanisms – it's a breeze to operate!
Specifications That Matter:
Canopy Colour: Charcoal
Frame Colour: Black
Canopy Diameter: 3 meters
Overall Height: 2.8 meters
Clearance Height: 2.3 meters
Pole Diameter: Φ48mm
Assembly Required: Yes
No. of Packages: 1
Package Content:
Instahut Outdoor Umbrella x1
User Manual x1
Warranty: This fantastic product comes with a 1-year warranty, providing you with peace of mind and reassurance of its quality and durability.
Conclusion: The Instahut 3M Cantilever Outdoor Umbrella is the perfect solution for your summer sun problems. Enjoy the great outdoors while staying cool, protected from harmful UV rays, and looking stylish at the same time. Don't miss out on this popular product – get yours today at Outdoor Immersion and make the most of your summer adventures! Stay cool and shaded, and make your outdoor space truly inviting with the Instahut Outdoor Umbrella.
> SHOP NOW! <